---
To the
Front Page


Mason's Picks
Select Internet Jokes, videos and more..... Visit this page- why waste your valuable time opening email attachments when we can waste your time more efficiently!
News Stories
2006 to Present
Block 3
Block 2
Block 1


Awards
About the Awards

2006 Awards

What U Thinking?
Five Seconds of Fame

Editorials

Letters to The Editor

Another View
by Serious Journalists

Want to Make $$?
Sharing the Wealth
Sports Corner
Badminton
Guide to Carrboro
Carrboroweb
Free Classifieds
Triangle Classifieds
New Eye Test

I just had my annual eye exam and the doctor gave me a new test that he uses to measure the amount of retina pigmentation loss one experiences after the age of 50. This is a relatively new test. He gave me a copy of it to put on my computer so I can test myself every few weeks. I asked for permission to forward it to others and he graciously said I could, seeing it was new and so valuable. So, I am sending it to family and friends over the age of 50 (with a few special exceptions)..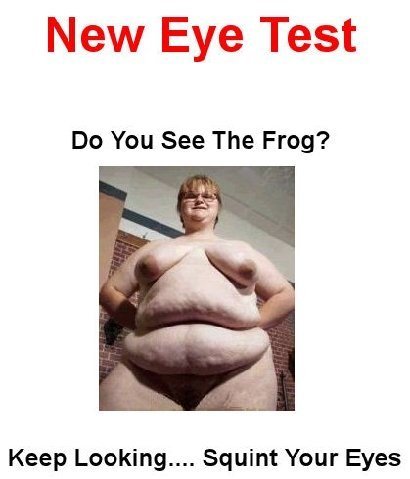 Back to Mason's index....
Click GO to Find
the BEST AIRFARES!